Kiva Lending Team: Welcome to Kiva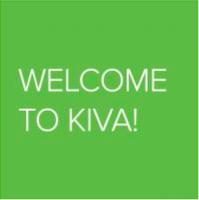 We loan because...
we want to expand financial access to help underserved communities thrive!
About us
This is a team where new lenders can get to know each other, and ask experienced Kiva community members about any questions that they might have. Welcome!

No one is expected to attribute any loans to the Welcome to Kiva team. Loans should be attributed to another team that shares your interests.

The first goal of the Welcome to Kiva team is to assist new lenders in getting up the Kiva learning curve. Learning about Kiva can be daunting if you are trying to do it on your own. We're here to make it easier. Please don't hesitate to ask questions. When they first start, everyone is a beginner. Experienced lenders were once new lenders.

The second goal of the Welcome to Kiva team is to help new lenders find and join one or more other lending teams with whom their interests align. Thus, other teams are WELCOME to recruit new members from the Welcome to Kiva team.
Team Activity
This team has not made any loans in the past 90 days that are currently raising funds. Check back soon or make a loan!