Kiva Lending Team: Webcomics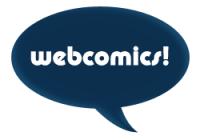 We loan because...
Many of us are small business owners, and we would like to support other entrepreneurs in less fortunate situations.
About us
Our team is made up of webcomic creators and readers.
Location: Internet City!
Team Activity
Mali

Ben Kola Group

received a loan from

Scott

to purchase sheep to resell to expand his business successfully.

Mali

Tajikistan

Palestine

El Salvador

Isaías Antonio

received a loan from 2 team members to pay for laborers to harvest the corn crop and for transportation to move it to his house.

Uganda

Irene

received a loan from 1 team members to purchase video and camera equipment.