Kiva Lending Team: Webcomics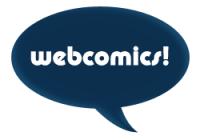 We loan because...
Many of us are small business owners, and we would like to support other entrepreneurs in less fortunate situations.
About us
Our team is made up of webcomic creators and readers.
Location: Internet City!
Team Activity
Lebanon

Silver Group

received a loan from

Ian

to pay for her children's university tuition fees for she hopes they would be able to graduate and lead better lives.

Rwanda

Rwanda

Rwanda

Rwanda

Rwanda

Paraguay

Bolivia

Colombia

Carlos Eduardo

received a loan from

Jesse

carlos Eduardo purchase agricultural inputs to sustain his coffee plantings.