Kiva Lending Team: Vita Coco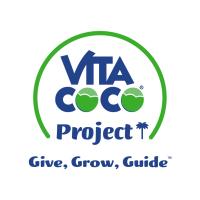 We loan because...
Our founders Mike & Ira never forgot how far a little help can go when you're just starting out. Today, we're paying it forward by supporting and empowering entrepreneurs worldwide.

About us
Our mission is simple: we want to make a real and meaningful impact not just on Vita Coco consumers, but on the lives of the people we work with and the communities they live in.
Location: New York Team website
Team Activity
Paraguay

Congo (DRC)

Magnifique Tmk Group

received a loan from 1 team members to stock up on peanuts and eggs in gross, which will build up her initial capital.

Guatemala

United States

Lashonda

received a loan from 1 team members which helps me to purchase the necessary supplies and equipment to increase inventory levels.

Paraguay

Uganda

Ugafode Microfinance

received a loan from 2 team members to invest in technology to serve borrowers remotely and to continue operations including paying staff salaries during the COVID-19 crisis.

Peru

Microfinanzas Prisma

received a loan from 3 team members this Field Partner support their over 8,000 cooperative members that have been impacted during the COVID-19 pandemic.

Colombia

Luis Alejandro

received a loan from

Randy V

to purchase an industrial printer and to formalize his business.

Colombia

Deisy Patricia

received a loan from

Randy V

to increase working capital to to buy supplies such as nail polish, files, creams, towels, etc.

Colombia

Rafael Dionisio

received a loan from

Randy V

to buy merchandise such as school supplies and stationary, buy clothing such as blouses and sweaters, and a computer.