Kiva Lending Team: Vita Coco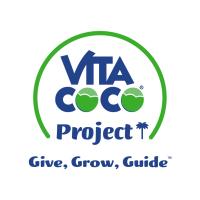 We loan because...
Our founders Mike & Ira never forgot how far a little help can go when you're just starting out. Today, we're paying it forward by supporting and empowering entrepreneurs worldwide.

About us
Our mission is simple: we want to make a real and meaningful impact not just on Vita Coco consumers, but on the lives of the people we work with and the communities they live in.
Location: New York Team website
Team Activity
Nicaragua

Jorge Luis

received a loan from

Sharlyn

to buy seeds, organic composts, fertilizers, foliar nutrients, and pesticides.

Paraguay

Paraguay

3 De Febrero Group

received a loan from

Kerri

to buy supplies for making desserts such as flour, eggs, shortening, sugar, candy, and other ingredients.

Paraguay

Rwanda

Bolivia

Rwanda

Paraguay