Kiva Lending Team: Visa Empowers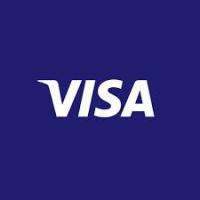 We loan because...
The Visa Foundation believes that micro and small businesses are the backbone of the global economy, and our mission is to empower them to thrive.
About us
Through the Visa Foundation's grant to Kiva, Visa employees allocate loans to borrowers in increments of $50 and join this team to celebrate our collective impact!
Team Activity
Nicaragua

Peru

Coop Norandino

received a loan from 2 team members support organic-based cooperative members that have been impacted by the Covid-19 pandemic.

Rwanda

Urwego Bank

received a loan from 3 team members to quickly get money into the hands of women and other financially excluded groups to re-start their businesses and begin to recover from the effects of three months of lockdown.

Cambodia

Chamroeun Microfinance

received a loan from 4 team members to provide emergency funds for 800 borrowers to purchase basic necessities and feed their families during the COVID-19 pandemic.

Paraguay

Fundación Paraguaya

received a loan from 3 team members 100 all-women community banks recover from the COVID-19 shutdown.

Honduras

Odef

received a loan from 7 team members support borrowers in restarting businesses and agricultural production affected by COVID-19.

Nicaragua

Guatemala

Friendship Bridge

received a loan from

Lisa

this Field Partner use technology to reach Guatemala women to provide loans, education, and health services during the crisis.