Kiva Lending Team: Universiteit Utrecht / Utrecht University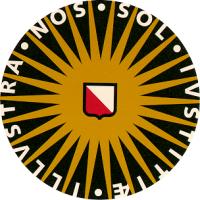 We loan because...
we care about others.
About us
We are professors, students, alumni, and others connected to Utrecht University.
Location: Utrecht, The Netherlands Team website
Team Activity
Ecuador

Paraguay

Los Angeles Group

received a loan from

Wolf

to buy supplies for making food, such as meat, greens, vegetables, condiments, baked goods, dressings and other supplies.

Philippines

Bernamette

received a loan from

Gija

to purchase materials such as hair color and other hair products and feed for the chickens.

El Salvador

Soila Esperanza

received a loan from

Wolf

to pay the cost of maintenance of her corn mill and, so, to give her customers better service; in addition she will invest in planting corn.

Ghana

Cookclean Ghana

received a loan from

Vincent

to purchase raw materials in order to produce and distribute more life-changing clean cookstoves.