Kiva Lending Team: The Partner Marketing Group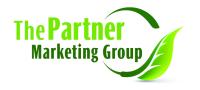 We loan because...
Over the last several years, we've had a fabulous growth opportunity at The Partner Marketing Group and are fortunate enough to be able to share that opportunity with others who need a hand.
About us
The Partner Marketing Group is a marketing consulting organization dedicated to helping our clients grow their marketing strategies.
Location: Various Team website
Team Activity
Rwanda

Rwanda

Paraguay

United States

Christopher

received a loan from

Barbara

which helps to grow and overcome the challenges we faced during covid-19.

Rwanda

Congo (DRC)

Shekina Group

received a loan from

Bill

to purchase triplexes, cruets, cement, and nails, which will strengthen her initial capital.

Kenya

Mwangaza Light

received a loan from

Bill

to finance the sale of energy-efficient cookstoves and solar home solutions to Kenyan households at affordable terms.

Congo (DRC)

Ndarikana Group

received a loan from

Bill

to stock up with 2 bags of beans, which will build up her working capital.