Kiva Lending Team: Team Ghana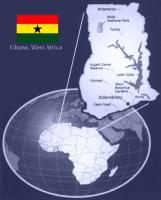 We loan because...
We believe that the people of Ghana has demonstrated their ability to form a successful democracy and a willingness to use their resources to further the development of Africa. We believe that by supporting the people of Ghana we will be assisting in the effort to pull families out of poverty one at a time.
About us
This team is open to all persons willing to make a contribution to the future development of Ghana/Africa. However persons of African ancestry are especially invited to join and contribute.
Location: World Wide
Team Activity
Colombia

Carmen Alicia

received a loan from

Tom

to buy a refrigerator and ingredients for preparing food.