Kiva Lending Team: Para México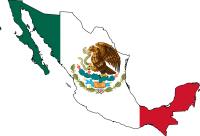 We loan because...
We work hard and have been fortunate enough to give a little back to our country México.
----------
Trabajamos duro y hemos sido los suficientemente afortunados para poder ayudar un poquito a nuestro pais México.
About us
This team is open for: 1) Anyone interested in supporting entrepreneurs in Mexico. 2) Any Mexican interested in supporting entrepreneurs around the world. 3) This group is just open to everyone!
----------
Este equipo esta abierto para: 1) Cualquier persona interesada en apoyar microempresarios en México. 2) Cualquier mexicano interesado en apoyar microempresarios en todo el mundo. 3) En realidad este grupo esta abierto para todos!
Location: We are everywhere!
Team Activity
Lebanon

Colombia

Omar Hernando

received a loan from

Carlos

to buy a cafeteria so that he can become independent.

Mexico

Honduras

Oscar Armando

received a loan from

Deena

to purchase a drip irrigation system, an antivirus blanket, tomato plants, and other necessary materials for the construction of a greenhouse.

Mexico

Samoa

Kenya

Armenia

Pakistan

Irshad

received a loan from

Susan from California

to purchase an over-lock machine, some fabrics, buttons, and a new pair of scissors etc.

Pakistan

Razia

received a loan from

Susan from California

to purchase items like different kinds of thread, needles, pieces of cloth and machine oil etc.