Kiva Lending Team: Palo Alto Software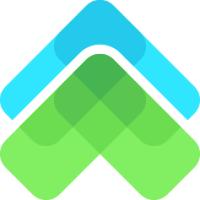 We loan because...
Helping people succeed in small business is who we are. Entrepreneurship can be a sustainable and rewarding path for people from all socioeconomic backgrounds. We want to support small businesses all over the world in working toward a more resilient future.
About us
Palo Alto Software, creators of LivePlan and Outpost, understands small business because we are a small business. We know what it's like to start from zero, with no outside investment, and build a company from one employee to nearly fifty. Our products are tooled for small businesses because we understand the challenges of startups, and we also know what it takes to be successful. We are committed to providing that knowledge, experience, and expertise to as many other small businesses as possible.
Location: Eugene, Oregon USA Team website
Team Activity
Guatemala

Ecuador

Ivan Rodrigo

received a loan from

Palo Alto

to buy materials for the manufacture of doors, windows, bars, and metal coverings.

Colombia

James Alberto

received a loan from

Palo Alto

to buy aluminium, glass, rivets, silicon, drill bits, rubber, packaging, saw blades, etc.