Kiva Lending Team: Nurses and other Health Professionals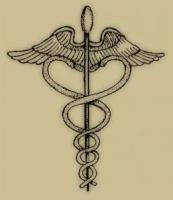 We loan because...
We care about doing real things to alleviate human suffering.
About us
We welcome all health professionals and also those who care about health issues and relieving suffering. Whoever you are, let's work together to encourage each other in support of Kiva's microloans and the entreprenuers they fund.
Team Activity
Nicaragua

Colombia

William Alfredo

received a loan from

Breianne

to invest in the purchase of prescribed lenses, frames, luxury eyeglasses, cases, and other accessories for the lenses, etc.

Ecuador

Tanzania

One Acre Fund

received a loan from 4 team members one Acre Fund farmers in Tanzania access seeds and supplies on credit to help them feed themselves, their families and their communities.

Rwanda

Paraguay

Rwanda

Palestine

Sadah

received a loan from 1 team members to buy seeds, fertilizers, and pesticides for her work.