Kiva Lending Team: Latvia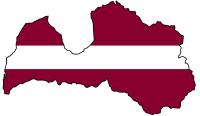 We loan because...
We believe that the entrepreneurs bring common wealth to their communities and can deal much bigger impact to the poverty issues around them then just simple donations crates. As the saying goes: "Give a man a fish, you feed him for a day. But if you give him a fishing rod, you feed him for a lifetime". Also the trust is the essential component and the "Kiva" project is the best place to prove everybody in the world that the trust we put in each other almost 100% pays back!
About us
People with pure intentions to help the world and make it a better place even with the smallest assets we can do good and completely change hundreds of people lives for better.
Location: Latvia
Team Activity
Papua New Guinea

Wagai Group

received a loan from

Ilze

to purchase more pineapple bags in bulk.

Nicaragua

Jose Ramón

received a loan from

Ieva

to buy tomatoes, onions, peppers, cassava, cabbage, pumpkins, and to buy another cart.

Honduras