Kiva Lending Team: Knights of Columbus Council #3962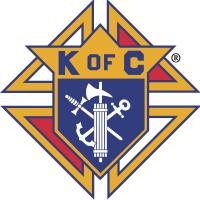 We loan because...
Charity is one of our most important guiding principles.
About us
Our Catholic faith teaches us to "Love thy neighbor as thyself." Members of the Knights of Columbus show love for their neighbors by conducting food drives and donating the food to local soup kitchens and food pantries, by volunteering at Special Olympics, and by supporting, both spiritually and materially, mothers who choose life for their babies. Knights recognize that our mission, and our faith in God, compels us to action. There is no better way to experience love and compassion than by helping those in need, a call we answer every day.
Location: Ramsey, New Jersey Team website
Team Activity
Nicaragua

Guatemala

Brazil

Grupo Escala Group

received a loan from

Jim

to invest in purchasing items and meeting her customers' needs.

El Salvador

Tatiana Lissette

received a loan from

Jim

to buy treats, cold cuts, packaged drinks, and other basic products to have for sale in the store.

Ecuador

Lida Del Socorro

received a loan from

Jim

to buy costume jewelry, cosmetics, perfumes, and other items.