Kiva Lending Team: Julie and Spencer's Wedding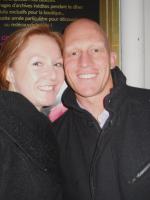 We loan because...
Marriage is not just about the wedding and we'd love for our big day to help create a little lasting good in the world.
About us
Friends and family of Julie and Spencer
Location: Australia
Team Activity
Moldova

Mihail

received a loan from 2 team members to procure agricultural equipment, to offer services to farmers in the vicinity.

Guatemala

El Salvador

Karen Alejandra

received a loan from

Julie

to purchase corn in bulk to stock her inventory and, so, to have the opportunity to maintain her production of tortillas to have a more competitive business.