Kiva Lending Team: Holy Cow! - High-Impact Loan Lenders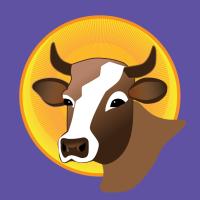 We loan because...
We want to make the largest impact that can be made with a microloan. High-Impact Loan Lenders was formed to share news of the availability of great loans with other lenders. It is expected that lenders will continue to credit loans to other teams.
About us
Pretty much every loan on Kiva is a good loan. At High-Impact Loan Lenders, we are interested in the very best loans.

It's hard to define an exact criteria for the loans in which we are interested, but there will not be very many of them. We look for loans that practically make us jump out of our chair and exclaim "Holy cow! What a great loan!" If a loan is so good that it makes you say "Forget about the budget -- I have 25 bucks for THAT loan!" it is a loan in which we would be interested. Looking at the loans that we've supported will give you an idea of the loans that we like.
Location: Worldwide