Kiva Lending Team: Producers, Makers & Artisans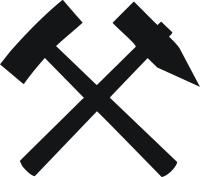 We loan because...
We want to encourage producing and making
About us
We believe, in most emerging countries, producing goods is key to economic growth and prosperity. Unfortunately many Kiva borrowers rely on their retail business to earn a living. They are essentially middleman/woman and in a way only helping themselves and their immediate family. In contrast, producers, makers and artisans create jobs, skilled workers and apprenticeship programs, to name a few. In addition, they spread entrepreneurial spirit, economic prosperity and sustainability for their entire community.
All communities have something to offer. Whether making goods for basic necessities to building technology or creating arts and crafts, Let's help entrepreneurs who want to help themselves and the people around them. Please join us and let's make the world a better place through encouraging the spirit of producing, making and artisanship.
Location: Everywhere
Team Activity
Palestine

Fiji

Adimaitoga

received a loan from

Dave & Anne

to purchase shells, pandanus leaves, tapa, varnish, and possibly a sewing machine for making handicrafts to sell.

Ecuador

Alionso Rumay

received a loan from

Anne V

to buy iron, welding equipment, paint, etc. for his welding shop.

Cambodia

Chantha

received a loan from

Dave & Anne

to purchase more equipment for repairing the excavator.

Philippines

Analie

received a loan from

Dave & Anne

to buy additional materials like wood, nails, plastic, varnish, and other materials, as well as to pay for her laborers' salaries.