Check out some available loans that are similar to this one!
Lebanon

Education

Funding via Al Majmoua Lebanese Association for Development

Lebanon

Education

Funding via Al Majmoua Lebanese Association for Development

Lebanon

Education

Funding via Al Majmoua Lebanese Association for Development
Al Aataa 3 Group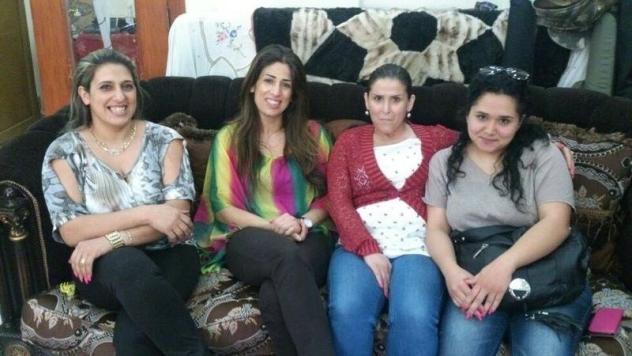 Hanine is the featured borrower of Al Aataa 3 group. She gets along well with the other group members, who are all seeking to acquire a loan from Kiva's field partner, Al Majmoua. The group members have always been neighbors and friends, and they all seek to improve their standards of living.



Hanine is a 25-year-old single lady who works hard to earn a living, especially since she is seeking the best education possible at the same time. That is, Hanine has worked in the training domain for a year now, but she earns a limited monthly salary that does not cover her ever-increasing university tuition fees.



As a result, she is seeking this loan to pay for her university tuition fees. She is looking forward to graduating and starting her own career. In the meantime, she is concentrating on developing her training skills and on satisfying her education requirements so that she can graduate on time.



Hanine is the sweet lady on the far right side of the picture with grey top. As for the other group members, Samar is the first from the left, Rabiaa is the second from the left, and Rania is the second from the right.
Additional Information
More information about this loan
This loan is part of Al Majmoua's education program, designed to finance school tuition for students whose families have low incomes or work in informal sectors of the economy. Funds can be used for partial or complete payment of expenses related to higher education. By supporting this loan, you're enabling access to education for students with limited options. 
About Al Majmoua – Lebanese Association for Development
The Lebanese Association for Development – Al Majmoua is Lebanon's leading microfinance institution and the oldest Kiva partner in Lebanon. Al Majmoua's vision is to "be the leader in creating an inclusive financial system where all people in Lebanon have access to affordable services." Given Lebanon's diverse population, Al Majmoua lends to all nationalities, provided legal residency. The strong financial position achieved to date has allowed Al Majmoua to steadily lower its pricing over the years.


Based on the belief that non-financial services play a complementary role in improving the quality of life of the most vulnerable entrepreneurs, Al Majmoua has established a solid Business Development Services program for both borrowers and non-borrowers with a focus on women and youth.
This is a Group Loan
In a group loan, each member of the group receives an individual loan but is part of a larger group of individuals. The group is there to provide support to the members and to provide a system of peer pressure, but groups may or may not be formally bound by a group guarantee. In cases where there is a group guarantee, members of the group are responsible for paying back the loans of their fellow group members in the case of delinquency or default.
Kiva's Field Partners typically feature one borrower from a group. The loan description, sector, and other attributes for a group loan profile are determined by the featured borrower's loan. The other members of the group are not required to use their loans for the same purpose.
Success!! The loan was 100% repaid
A portion of Al Aataa 3 Group's $4,100 loan helped a member to cover the increase in tuition fees.
15 months (Additional Information)
Monthly
Jun 27, 2014
Jul 30, 2014
N/A

Ended:

Aug 17, 2015