Kiva Lending Team: University of California Berkeley Alumni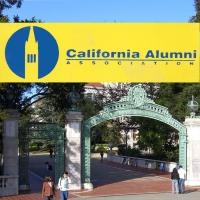 We loan because...
We believe in the inherent dignity of all persons regardless of circumstance and want to extend a helping hand to others less fortunate.
About us
We welcome everyone worldwide who has attended UC Berkeley or who is a friend of the university. Help us make a difference! Go Bears!
Location: California
Team Activity
Paraguay

Colombia

Maria Del Rosario

received a loan from

Brenda Lee

to invest in the purchase of clothing, sewing supplies, cleaning and personal care products.

Kyrgyzstan

Aigul

received a loan from

Brenda Lee

to buy dairy cows and increase her sales of milk to a local factory.

Kyrgyzstan

Kyrgyzstan

Sheishenbubu

received a loan from

Brenda Lee

to buy dairy cows and increase her sales of milk to a local factory.

Kyrgyzstan

Sabira

received a loan from

Brenda Lee

to purchase dairy cows in order to increase the volume of milk she sells.

Kyrgyzstan

Baktygul

received a loan from

Brenda Lee

to purchase dairy cows in order to increase the volume of milk she sells.

Colombia

Colombia

Guatemala