Kiva Lending Team: Star Trekkers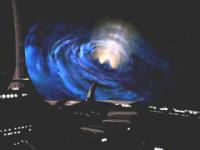 We loan because...
... we can; & because Gene Roddenberry would certainly approve. The first step on the road to any future is to believe that the future is possible & the secret goal of any true trekker must be to help others live long & prosper. Even a Cardassian can see that....
About us
We're all romantic geeks, with science fiction visions where our common sense should be
Location: Alpha quadrant Team website
Team Activity
Zambia

Congo (Dem. Rep.)

Cameroon

Haiti

Jean Fritzner

received a loan from

Spock

to buy a scooter so that he can increase his sales of stoves and make more profit.

Congo (Dem. Rep.)

Sierra Leone

Fuel Group

received a loan from 1 team members to pay for more bags of charcoal.

Nicaragua

Manuel De Jesús

received a loan from

Douglas1

to increase cocoa production by means of purchasing organic fertiliser and paying for a work force. This will improve the living conditions of his family and community.