Kiva Lending Team: Lending Librarians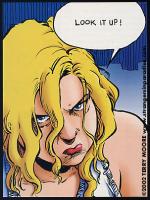 We loan because...
Without food, who can afford books? Without knowledge, what good is income? Plus, librarians are natural lenders!
About us
Librarians, library students, and other information-profession-oriented folks dedicated to helping raise the standard of literacy and education in the developing world through giving people a boost out of poverty.
Team Activity
Lebanon

Paraguay

Daniela

received a loan from

Whit's End

to buy fabrics in quantity to use in her sewing.

Kosovo

Pakistan

Kousar

received a loan from 3 team members to buy books and stationary for her husband's bookshop business.

Jordan

Worood

received a loan from 2 team members to pay tuition fees.

Vietnam

Smile Smile Group

received a loan from

Taina

to purchase a new sewing machine and cloth to maintain her tailoring service shop.