Kiva Lending Team: Lending Librarians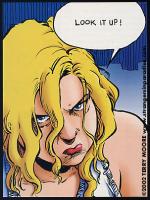 We loan because...
Without food, who can afford books? Without knowledge, what good is income? Plus, librarians are natural lenders!
About us
Librarians, library students, and other information-profession-oriented folks dedicated to helping raise the standard of literacy and education in the developing world through giving people a boost out of poverty.
Team Activity
Burkina Faso

Tajikistan

Colombia

Andres Jose

received a loan from

Maureen

to purchase pigs, small fish, and wholesale farm supplies, such as pesticides, fungicides, compost, and fertilizers, among others.

Kyrgyzstan

Chynara

received a loan from 1 team members to buy dairy cows in order to increase the quantity of milk sold to a plant.