Kiva Lending Team: Fond du Lac Presbyterian Microloan Partnership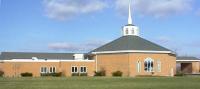 We loan because...
"Pay it forward through faith, love, labor, and loans." Our mission is to lend money to the working poor for the sake of alleviating poverty. In so doing, we promote the entrepreneurial spirit and empower the working poor to better their own personal situations and that of others through the creation of businesses and jobs. This partnership embodies the spirit and passion of Christ's work throughout the world.
About us
The Fond du Lac Presbyterian Microloan Partnership began as an extension of the First Presbyterian Church Outreach Team in Fond du Lac, Wisconsin, USA. We invite other church members, families, friends, and anyone else believing in our mission to join us. We share a love for Christ and a passion for empowering others to eliminate poverty throughout the world.
Location: Fond du Lac, Wisconsin Team website