Kiva Lending Team: Team California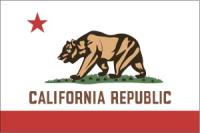 We loan because...
Our state rules and we care about the world around us!
About us
We are from the great state of California!
Location: California, United States
Team Activity
Colombia

Interactuar

received a loan from 2 team members entrepreneurs and internally displaced populations restart their businesses that have been affected by the COVID-19 crisis.

Tajikistan

Kenya

Digital Divide Data

received a loan from

Joy

to support work-study youth in Kenya, Cambodia, and Laos during COVID-19.

United States

Adela

received a loan from 2 team members which helps us upgrade our equipment along with hiring an employee.

Rwanda

Urwego Bank

received a loan from 5 team members to quickly get money into the hands of women and other financially excluded groups to re-start their businesses and begin to recover from the effects of three months of lockdown.