Check out some available loans that are similar to this one!
Colquiri Group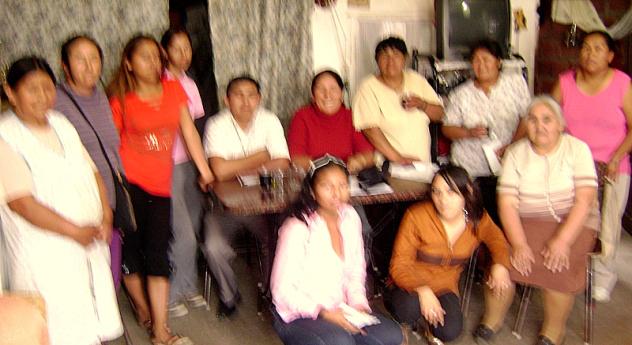 The group "Colquiri" is represented by Henry Ronaldo and is by 12 members. Their businesses incluD. the sale of products like clothing, drinks, groceries, cosmetics, and school supplies and services like informational technology and public transportation of passengers. There is much competition, especially in public transportation with the amount of vehicles on the road and the creation of new routes. For this reason, they are responsible for working night shifts, from the middle of the night to dawn to bring rent to their families. The loan will be used for working tools, costs related to repairing vehicles, and costs related to improving their conditions in general. The members of the group are responsible and committed. They strive to bring the best quality of life to their families. The partners are familiar with operating under solidarity groups and they understand the responsibilities involved in these obligations.
Translated from Spanish
View original language description ↓
El grupo " Colquiri " esta representado por el señor Henry Ronaldo y conformado por 12 miembros dedicados principalmente al comercio D. productos como ropa, refrescos, abarrotes, cosméticos, material escolar y a actividades como el servicio técnico en informática pero en general al transporte publico D. pasajeros. La competencia es granD. en lo que se refiere al trasporte en especial con la apertura D. nuevas rutas y mayor cantidad D. vehículos, es por esta razón que se ven en la obligación D. trabajar en turnos nocturnos hasta altas horas D. la noche y parte D. la madrugada para llevar la renta a la familia. El destino del financiamiento es para la reparación D. sus vehículos y herramientas D. trabajo y al mejoramiento D. las mismas. Los miembros del grupo han demostrado ser personas responsables y cumplidas ya que se dedican a su trabajo para poder brindar a sus familias una mejor calida D. vida con su trabajo y esfuerzo, en su mayoría los socios conocen el trabajo en grupos solidarios y conocen la responsabilidad D. sus obligaciones.
Additional Information
This is a Group Loan
In a group loan, each member of the group receives an individual loan but is part of a larger group of individuals. The group is there to provide support to the members and to provide a system of peer pressure, but groups may or may not be formally bound by a group guarantee. In cases where there is a group guarantee, members of the group are responsible for paying back the loans of their fellow group members in the case of delinquency or default.
Kiva's Field Partners typically feature one borrower from a group. The loan description, sector, and other attributes for a group loan profile are determined by the featured borrower's loan. The other members of the group are not required to use their loans for the same purpose.
Success!! The loan was 100% repaid
A portion of Colquiri Group's $4,775 loan helped a member capital for operations.
8 months (Additional Information)
Monthly
Feb 19, 2009
Mar 17, 2009
Covered

Ended:

Sep 15, 2009