Check out some available loans that are similar to this one!
Mujeres En Desarrollo Group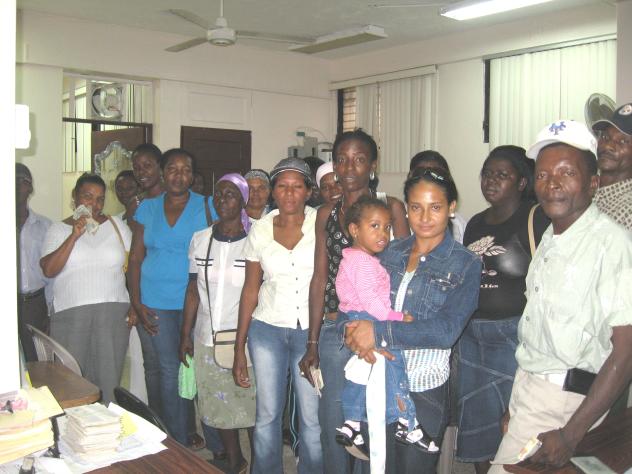 "Mujeres en Desarrollo" is a large group of 17 people who are hoping to receive their sixth loan. Each member has started to experience success and started to improve her situation. Each member is from a very poor area in the Dominican Republic. They all have businesses ranging from food stores (called colmado) to beauty salons and clothing stores. This has been a very successful group, and a group that has been very faithful in all its repayments!

Magalis A. is the group representative and a great group leader. She is the mother to three children and works as hard as anyone. She was having a hard time before she received her first loan because she and her husband could barely afford to feed their children. Magalis did not have steady work and was barely getting by each day. One day she heard about Esperanza International, which gives out small loans to help start businesses, and she knew that is what she wanted to do. She took out her first loan and started a small stand selling all types of small items such as candy, bread, and rice. She worked hard and kept increasing her business with each loan, and now she has her own colmado! She rents out the store building, and hopes to own the store herself someday. She also is dreaming with her husband about owning their own house someday. She is getting closer and closer to reaching those dreams and is excited about the future. She is ready for this next loan and feels like is only going to continue to increase in size!
Additional Information
This is a Group Loan
In a group loan, each member of the group receives an individual loan but is part of a larger group of individuals. The group is there to provide support to the members and to provide a system of peer pressure, but groups may or may not be formally bound by a group guarantee. In cases where there is a group guarantee, members of the group are responsible for paying back the loans of their fellow group members in the case of delinquency or default.
Kiva's Field Partners typically feature one borrower from a group. The loan description, sector, and other attributes for a group loan profile are determined by the featured borrower's loan. The other members of the group are not required to use their loans for the same purpose.
Success!! The loan was 100% repaid
A portion of Mujeres En Desarrollo Group's $4,350 loan helped a member to purchase products for her store.
7 months (Additional Information)
Monthly
Dec 2, 2008
Jan 1, 2009
Covered

Ended:

Jun 15, 2009