Check out some available loans that are similar to this one!
Uganda

Services

Funding via HOFOKAM Ltd., a partner of Catholic Relief Services

Uganda

Services

Funding via UGAFODE Microfinance Limited

Uganda

Agriculture

Funding via HOFOKAM Ltd., a partner of Catholic Relief Services
Kyogaya Women's Group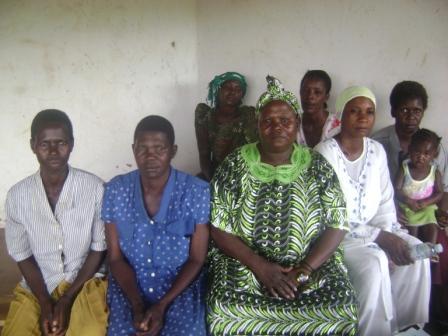 Betty N. is the leader of Kyogaya women's group in Namulesa, Jinja. She is a single mother with 5 children, and she cares for 3 orphans. Betty is one of the founding members of her lending group and has tailoring and bar businesses. With tailoring, she has had the business for over ten years and with the help of the loans, it's through tailoring that she has been able to start up the bar where she sells local brew and bottled beers in addition to drinks like soda, passion fruit juice, and many others. She runs both businesses concurrently. Betty needs a loan to help with buying material and threads for her tailoring business as well as stocking more beers and other drinks for her bar.
Additional Information
This is a Group Loan
In a group loan, each member of the group receives an individual loan but is part of a larger group of individuals. The group is there to provide support to the members and to provide a system of peer pressure, but groups may or may not be formally bound by a group guarantee. In cases where there is a group guarantee, members of the group are responsible for paying back the loans of their fellow group members in the case of delinquency or default.
Kiva's Field Partners typically feature one borrower from a group. The loan description, sector, and other attributes for a group loan profile are determined by the featured borrower's loan. The other members of the group are not required to use their loans for the same purpose.
Success!! The loan was 100% repaid
A portion of Kyogaya Women's Group's $2,700 loan helped a member to buy clothing materials for sewing and drinks for her bar.
6 months (Additional Information)
Monthly
Nov 18, 2008
Nov 21, 2008
Covered

Ended:

Apr 15, 2009