Check out some available loans that are similar to this one!
Sarah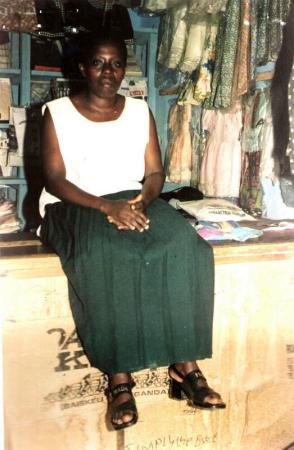 Sarah is 40 years old and lives in the town of Pallisa in the Mbale region of Uganda. She is married and has five children, who are all currently in school. For the past six years, Sarah has been working hard to manage her clothing shop, which sells clothes.

To help expand her business, Sarah has requested a loan of 2,500,000 Ugandan Shillings from BRAC Uganda. The loan will be used to buy shirts, trousers and skirts, and will help Sarah to generate greater profits and increase stock. Sarah hopes that in the future, she will be able to have a wholesale shop.

Sarah is a member of BRAC's Small Enterprise Program (SEP). The program primarily serves small entrepreneurs like Sarah who do not have enough collateral for commercial loans, but have businesses that have grown too large for microloans.
Additional Information
About BRAC Uganda
This loan is administered by BRAC Uganda, a registered non-governmental organization (NGO) in Uganda that is also a part of the BRAC international network. BRAC Uganda attempts to address poverty through a holistic model, offering programs in education, health, water & sanitation, agriculture, and microfinance. BRAC Uganda's microfinance program aims to provide the poor with easy, reliable, and efficient access to institutional financial services, and reaches over 150,000 families in Uganda. For more on BRAC Uganda, please see our partner page, and join our lending team, Friends of BRAC Uganda.
Expired
A loan of $975 helped Sarah to buy shirts, trousers and skirts.
14 months (Additional Information)
Monthly
Jul 4, 2014
Aug 7, 2014
Possible

Expired:

Sep 6, 2014