Check out some available loans that are similar to this one!
Mariela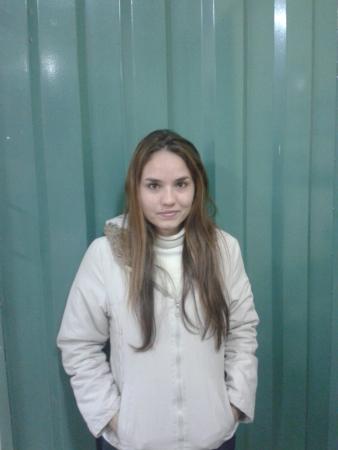 Mariela is a self-sacrificing student who left her city to be able to make progress in life. She is covering her costs with her parents' support. She is doing a degree in dentistry. Her goal for the future is to obtain her degree, to be able to work and also become qualified to be able to pay back her parents and her city through the profession she has chosen to follow.

Mariela is asking for this loan to be able to cover her university fees and thus be able to continue with her studies.
Mariela es una estudiante sacrificada, que salio de su ciudad para poder progresar en la vida, esta cubriendo sus gastos con la ayuda de mis padres.
Está estudiando la carrera de odontología, su objetivo para el futuro es recibirse y poder trabajar y ademas obtener su titulo para asi poder recompensar a sus padres y a su ciudad con la profesión que eligió estudiar.
Pide este préstamo para poder pagar sus cuotas de universidad y de esa forma seguir con sus estudios.

Additional Information
About Fundación Paraguaya
Fundación Paraguaya is a financially self-sustaining social enterprise that promotes entrepreneurship in urban and rural areas through microfinance, education programs, and more. Its focus on agriculture has helped many farmers boost their crop yields. And a number of other borrowers have taken out loans to start and grow social businesses that have helped deliver eyeglasses, medicines and other helpful services in their local communities.
Success!! The loan was 100% repaid
A loan of $750 helped Mariela to pay for university fees.
13 months (Additional Information)
Monthly
Jun 18, 2014
Jul 26, 2014
Possible

Ended:

Jun 17, 2015