Check out some available loans that are similar to this one!
Maria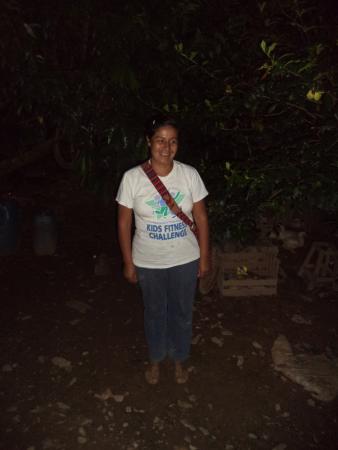 María belongs to the "KIMOYGANAKERA MAGANIROIGI" communal bank which is located in the district of Echarate, La Convención Province, Cusco.Department.

María is 35 years old, has one child and is in a common-law relationship. She combines her daily activities with farming. The member has been doing this for a long time and things are going well for her thanks to the effort she puts into her work each day.

She grows coffee amongst other things that her clients want. She wants to continue working in this manner so that she can continue to help support her family. This loan is part of a line of loans called Credi Yapa from Asociación Arariwa. These loans are awarded to borrowers that have a good credit history. María is requesting the loan to buy manure and seeds amongst others. She is grateful for the loan and promises to pay her installments on time.
Translated from Spanish
View original language description ↓
La socia pertenece al banco comunal KIMOYGANAKERA MAGANIROIGI, el banco está ubicado en el distrito de Echarate, provincia La Convención y departamento Cusco.
La socia María tiene 35 años tiene 01 hijo y es conviviente, la socia alterna sus actividades diarias dedicándose a la agricultura, la socia lleva buen tiempo dedicándose a este negocio el cual le va bien gracias al empeño que le pone cada día a su negocio, la socia cultiva lo que es café entre otros para todos sus clientes que le solicitan, la socia desea poder seguir trabajando para de esta forma seguir apoyando a su familia, este préstamo es parte de una de las líneas de crédito de la Asociación Arariwa su nombre es Credi Yapa, esta línea de crédito es otorgado a los prestatarios con buen historial crediticio.
La socia solicita el crédito para la compra de abono, semillas entre otros.
La socia se siente agradecida por el crédito otorgado y se compromete a cumplir con sus cuotas establecidas.


Additional Information
More information about this loan
Important Information
About Asociación Arariwa
Asociación Arariwa is a large non-governmental organization that started offering microcredit in 1994 to improve the quality of life, skills and equity of the population in the rural Cusco region of Peru. Arariwa serves the southern Andean provinces of Peru, and is distinguished by its efforts to reach the very poor, who often live in isolated rural areas. Arariwa fosters village banking, supports savings accounts, promotes access to education, and empowers women entrepreneurs (who make up 78% of its borrowers).
Success!! The loan was 100% repaid
A loan of $725 helped Maria to buy manure and seeds amongst others.
8 months (Additional Information)
At end of term
May 22, 2014
Jun 28, 2014
Possible

Ended:

Dec 17, 2014