Check out some available loans that are similar to this one!
Vietnam

Agriculture

Funding via Entrepreneurs du Monde - Anh Chi Em

Vietnam

Agriculture

Funding via Entrepreneurs du Monde - Anh Chi Em

Vietnam

Agriculture

Funding via Entrepreneurs du Monde - Anh Chi Em
Noong Luong 9 Group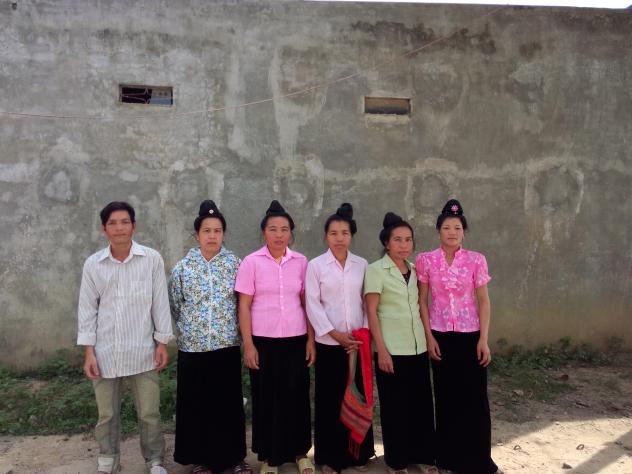 Vinh is 31 years old, married, and has two children, one of whom attends school. Vinh's family has encountered a lot of difficulties because their income relies on agriculture production and they have just started an independent life with a small amount of capital. Vinh and her husband grow rice and vegetables and raise pigs to earn a living. She wants to expand her farming activities to deal with financial problems.

Vinh requested her fourth loan from Anh Chi Em Program, which she will use to buy small fish to carry out her fish farming project. She said that thanks to Anh Chi Em Program, she can approach more capital to conduct her business plan and learn agriculture technique. She hopes that with this project, she could improve her family's earnings significantly and afford to buy some essential furniture for the house and her children will have a better life condition.

Vinh is elected as the representative of Noong Luong 9 group, which consists of seven Thai people. In the picture, she wears Thai traditional costume with the pink shirt and stands first from the right.
Additional Information
More information about this loan
Anh Chi Em (ACE) is an International NGO microfinance program that supports vulnerable and marginalized individuals in the severely underserved regions of Dien Bien and Muong Ang District in Dien Bien Province and in Northern Vietnam. Launched in 2007 by the French non-profit Entrepreneurs du Monde, ACE focuses on the financial inclusion of women from marginalized ethnicities and those affected by AIDS.
 
ACE offers two types of flexible loans alongside a voluntary savings program. The amortizing and bullet loans provide borrowers with key capital at an interest rate of 18%, compared to the national averages of 23.01%. The savings program pays clients 6% returns per annum.
 
Kiva lender's funds help ACE to expand its services into new communes and more districts and offer loans to more vulnerable individuals. 
This is a Group Loan
In a group loan, each member of the group receives an individual loan but is part of a larger group of individuals. The group is there to provide support to the members and to provide a system of peer pressure, but groups may or may not be formally bound by a group guarantee. In cases where there is a group guarantee, members of the group are responsible for paying back the loans of their fellow group members in the case of delinquency or default.
Kiva's Field Partners typically feature one borrower from a group. The loan description, sector, and other attributes for a group loan profile are determined by the featured borrower's loan. The other members of the group are not required to use their loans for the same purpose.
Success!! The loan was 100% repaid
A portion of Noong Luong 9 Group's $1,750 loan helped a member to buy small fish.
12 months (Additional Information)
At end of term
May 16, 2014
Jun 6, 2014
Possible

Ended:

Dec 17, 2015