Check out some available loans that are similar to this one!
Zenobia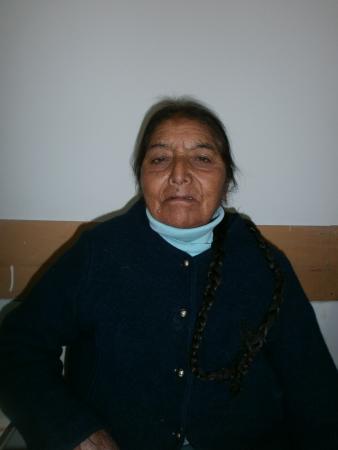 Update on Zenobia
The member Zenobia continues to make a living selling food. The member has had this business for quite some time, which has done well as a result of her daily efforts. The member is a responsible and determined person, and it is in this way that the member provides for her family.

The member requests this loan to buy goods such as rice and oil, among other things.

The member Zenobia is thankful for the loan given and is committed to paying her installments within the established time period.
La socia Zenobia continua dedicándose al negocio de venta de comida, la socia lleva buen tiempo dedicándose a este negocio el cual le va bien gracias al empeño que le pone cada día a su negocio, la socia es una persona responsable y empeñosa siendo de esta forma que la socia saca adelante a su familia.
La socia solicita el crédito para la compra de insumos como arroz, aceite entre otros.
La socia Zenobia se siente agradecida con el préstamo otorgado y se compromete a cumplir con el pago de sus cuotas en el plazo establecido.

Previous Loan Details
Zenobia was born in the city of Apurímac but currently lives in the city of Cusco. She is 64 years old. She is grateful to the lenders for the loan and is thankful for the support given. She continues to sell food and in this instance is requesting the loan to purchase goods such as rice, sugar, ... More from Zenobia's previous loan »
Additional Information
Important Information
About Asociación Arariwa
Asociación Arariwa is a large non-governmental organization that started offering microcredit in 1994 to improve the quality of life, skills and equity of the population in the rural Cusco region of Peru. Arariwa serves the southern Andean provinces of Peru, and is distinguished by its efforts to reach the very poor, who often live in isolated rural areas. Arariwa fosters village banking, supports savings accounts, promotes access to education, and empowers women entrepreneurs (who make up 78% of its borrowers).
Concurrent and Successive Loans
Our Field Partners often work with borrowers over a series of loans as the borrowers build credit, take out bigger loans, and expand their businesses. In order to make it easier for our Field Partners to post loans for borrowers who have been listed on Kiva before, we allow them to post successive and concurrent loans for their Kiva borrowers. This means that our Field Partners are able to post a borrower's second, third, etc., loan on Kiva without having to re-enter all of the borrower's information.
This borrower has been listed on Kiva before, so you'll see an updated loan description, as well as excerpts of the original descriptions from earlier loans. Most borrowers take out loans consecutively, meaning that they receive a second loan after having repaid the first. However, sometimes our Field Partners give out concurrent loans, allowing borrowers to take out one primary loan and a secondary "add-on" loan along with it. These "add-on" loans are typically smaller than the borrower's primary loan and serve a different purpose. Because Field Partners can now post loans as successive and concurrent loans, you will be able to track borrower progress over time and see the various ways a borrower is working with our Field Partners through funds from Kiva's lenders.
Success!! The loan was 100% repaid
A loan of $1,200 helped Zenobia to buy goods such as rice and oil, among other things.
6 months (Additional Information)
Monthly
Apr 16, 2014
May 23, 2014
N/A

Ended:

Sep 19, 2014
This photo was used before for a previous loan for Zenobia. It was first posted on Kiva on Dec, 2013.
Learn More