Check out some available loans that are similar to this one!
Nuevo Camino 1, 2 & 3 Group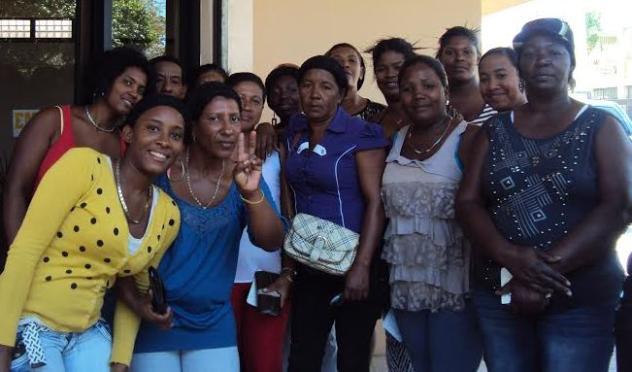 Benita is the coordinator of this group, Nuevo Camino 1, 2 & 3. She is the single mother of three children who live together in a simple home in the rural area surrounding San Pedro de Macoris. Their home is surrounded by sugarcane fields. Benita has had her business for around five years, and started it with her own savings. She plans to use this loan to invest in her business, which is a fried-food stall where she sells chicken, plantains, empanadas, and many other items. Before she started doing this business she worked in many different places. Benita is excited to be taking her third loan with Esperanza after having successfully repaid her previous loans and successfully used them to grow her business. In the future, she will save her profits to reinvest in her inventory and also to improve her business. She thanks all of you for your support!
Additional Information
This is a Group Loan
In a group loan, each member of the group receives an individual loan but is part of a larger group of individuals. The group is there to provide support to the members and to provide a system of peer pressure, but groups may or may not be formally bound by a group guarantee. In cases where there is a group guarantee, members of the group are responsible for paying back the loans of their fellow group members in the case of delinquency or default.
Kiva's Field Partners typically feature one borrower from a group. The loan description, sector, and other attributes for a group loan profile are determined by the featured borrower's loan. The other members of the group are not required to use their loans for the same purpose.
Success!! The loan was 100% repaid
A portion of Nuevo Camino 1, 2 & 3 Group's $3,725 loan helped a member to buy cooking oil, chicken, vegetables, and other items.
8 months (Additional Information)
Monthly
Mar 21, 2014
Apr 19, 2014
Possible

Ended:

Oct 17, 2014