Check out some available loans that are similar to this one!
Ramon Concepcion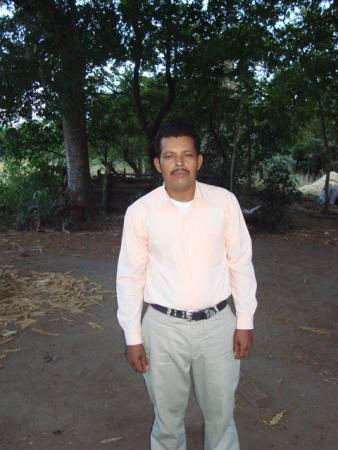 Don Ramón was born in the community o Kilaka where he has lived since he was 25 years old when he met his wife and they moved here. From this marriage, he has had three children who all attend school in the community. He says he supports them as much as he can so that they can get an education. Don Ramón is a farmer, he plants sesame and his wife raises pigs in order to earn money. These activities help them to care for their children. He has also been a pastor at a church in the community for the past 4 years and he says he is happy to be serving God. The community where he lives does not have electricity, they use candles at night, but he would like to have lights in his home and so he is applying for a loan in order to purchase a solar power system.
Translated from Spanish
View original language description ↓
Don Ramón nació en una comunidad de nombre Kilaka ahí vivió hasta la edad de 25 años hasta que conoció a su esposa y se mudaron a otra comunidad cercana de este matrimonio a procreado tres hijos los tres asisten a la escuela comunitaria él dice los apoyara hasta donde él pueda para que ellos se preparen. Don Ramón es agricultor, siembra ajonjolí y su esposa se dedica al engorde de cerdos para venderlos de esta forma ellos perciben ingresos lo que les permite mantener a sus hijos . Además él también es el pastor de la iglesia cristiana de la comunidad desde hace 4 años él dice se siente muy feliz poder servirle a Dios. En la comunidad no tienen luz eléctrica se iluminan con candelas normalmente por las noche pero él desea poder disfrutar de tener luz en su hogar es por eso que desea aplicar al préstamo para comprar un sistema solar.
Additional Information
More information about this loan
TECNOSOL is a for-profit renewable energy company that provides electricity and solar powered products to families living off the grid in Nicaragua. It enables households to generate their own energy and replace toxic and expensive sources of light and heat like kerosene, diesel and wood. 

Many of TECNOSOL's clients cannot afford the high upfront costs of buying solar products. Kiva loans help these households purchase clean energy products. 

Solar home systems are much more than a solar lamp and can provide users with life changing amounts of power: enough power to run multiple lights, home appliances, radios, and TVs. These systems are modular, enabling clients to add solar panels and batteries to meet their increasing energy demands.  
Important Information
This Kiva loan will be used to provide borrowers with needed goods or services, as opposed to cash or financial credit.
Success!! The loan was 100% repaid
A loan of $550 helped Ramon Concepcion purchase a solar power system for his home.
26 months (Additional Information)
Irregularly
Feb 19, 2014
Mar 23, 2014
N/A

Ended:

Feb 19, 2016