Check out other loans that are currently fundraising!
Kenya

Agriculture

Funding via One Acre Fund

Philippines

Retail

Funding via Community Economic Ventures, Inc. (CEVI), a partner of VisionFund International

United States

Personal Use

Funding via Solar and Energy Loan Fund (SELF)
Sofia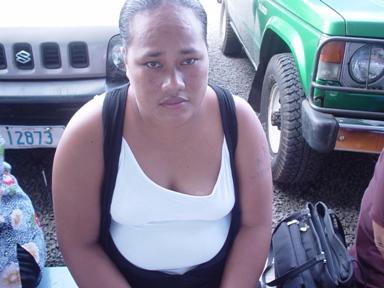 Sofia F., 28, is married with five children. She has 4 years of experience in the BBQ business. She sells to the village people and public 3 days per week. She has 4 previous loans with SPBD. She expects her weekly net cash flow to be 200 Tala (~$83 USD). SPBD loans are Sofia's only access to capital because she was never able to qualify for a loan with the traditional banks. Her loan will be used to purchase mutton flaps, chicken franks, onions, soya and salt. Her husband helps her with the business.
Additional Information
About SPBD
South Pacific Business Development (SPBD) improves conditions for families living in poverty by providing accessible credit, training, and guidance to help them start, grow and maintain micro-businesses, build assets, finance home improvements, and afford to educate their children. 99% of SPBD's loans go to women, who can borrow in groups to guarantee one another rather than put up collateral.
Success!! The loan was 100% repaid
A loan of $825 helped Sofia sofia would like to purchase Mutton flaps, chicken franks, soya, onions and salt for her BBQ business.
14 months (Additional Information)
Monthly
Nov 21, 2008
Nov 1, 2008
Covered

Ended:

Dec 15, 2009