Check out some available loans that are similar to this one!
Lamdaria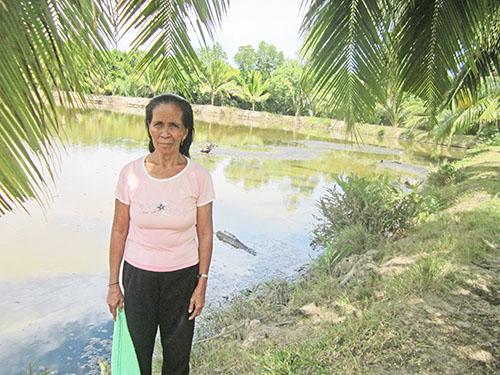 As a married parent of five children, Lamdaria works hard to support her family.

She is a fish pond operator as a business in the Philippines, and also earns additional income from fish vending. Lamdaria is borrowing 19,000 PHP (Philippines pesos) through NWTF to buy feeds for her fish in her fish pond.

Lamdaria has been sustaining her business activities through her past 19 loans from NWTF. She hopes that her hard work will help her attain her dream to save money to expand her business.
Additional Information
About Negros Women for Tomorrow Foundation
Negros Women for Tomorrow Foundation, Inc. (NWTF) is a non-governmental organization established with an aim to help men and women achieve self-sufficiency, particularly in the province of Negros Occidental's low-income communities. The organization offers its clients a wide variety of products, including loans for micro-entrepreneurs, hospital income benefits, life insurance, accidental death benefits and more. Kiva lenders' funds will be used to expand the reach of these products to low-income urban and rural communities.
Success!! The loan was 100% repaid
A loan of $450 helped Lamdaria to buy feed for her fish.
5 months (Additional Information)
Monthly
Feb 19, 2014
Feb 26, 2014
Possible

Ended:

Jun 17, 2014