Check out some available loans that are similar to this one!
Shenaz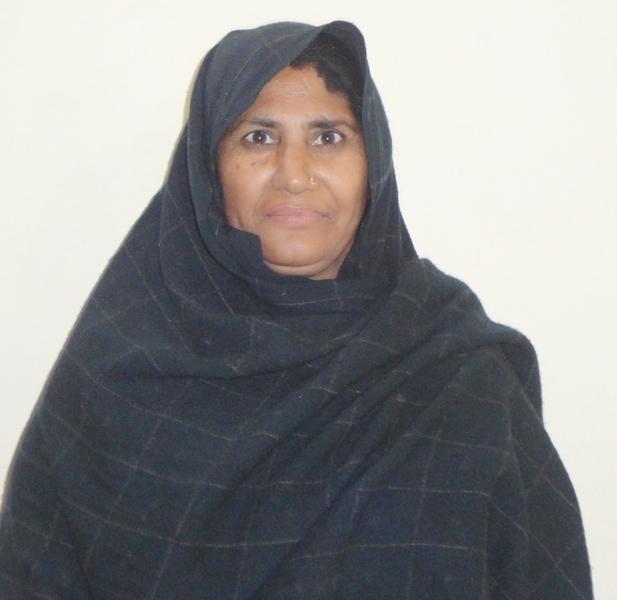 Shenaz is aged 35 years. She is the mother of four children. Her husband has owned a vegetable shop in a nearby town, for many years. Her husband offers seasonal vegetables to his customers. He opens his shop early in the morning and closes at evening. But nowadays, he gets finished for the day too early, after selling all the vegetables. He wants to increase the stock available on a daily basis, so that he could sell the maximum amount of vegetables, until evening comes. This would enable him to get a maximum reward, for his efforts.

Therefore, Shenaz requested a loan from Kiva's field partner, BRAC Pakistan. She will use the loan to enable her husband to buy more seasonal vegetables than he has in the past.
Additional Information
More information about this loan
BRAC Pakistan focuses its work in some of the most underdeveloped parts of Pakistan, characterized by poor infrastructure and high levels of poverty. By supporting this loan, you are enabling access to finance for borrowers living in some of Pakistan's poorest areas.
About BRAC Pakistan
BRAC Pakistan is a subsidiary of BRAC, one of the world's largest development organizations with a focus on microfinance and economic empowerment. It offers micro-loans designed to help small businesses, very poor clients and others, in addition to health and education services. Kiva's flexible, zero-interest capital will enable BRAC to expand its outreach in underserved regions and to women who have had no access to microfinance services.
Success!! The loan was 100% repaid
A loan of $250 helped Shenaz to buy more vegetables, for the growth of the business.
11 months (Additional Information)
Monthly
Jan 10, 2014
Jan 15, 2014
Possible

Ended:

Nov 17, 2014