Check out other loans that are currently fundraising!
Kyrgyzstan

Agriculture

Funding via Bai Tushum Bank CJSC

El Salvador

Agriculture

Funding via PADECOMSM

Philippines

Retail

Funding via Center for Community Transformation Credit Cooperative, a partner of HOPE International
Nancy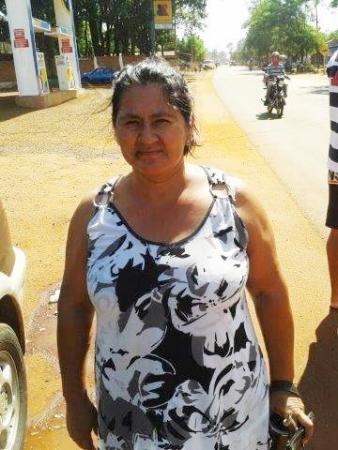 Nancy is married with two children, both of whom are university students. She sacrificed a lot to raise them and to provide them with everything they need to become someone in life.

She has a business selling jewelry, mostly silver jewelry as well as a small quantity of gold. She sells mostly in cash and occasionally by credit.

She buys her jewelry in the city of Luque and sells it in the area of Ciudad de Este. She says that she is setting up a small night business selling fast food and drinks from her home.

She has applied for this loan to invest in the purchase of assorted drinks which she will sell. She will then be able to continue with her work and fight to improve.
Translated from Spanish
View original language description ↓
Nancy es casada y tiene 2 hijos ambos estudiantes universitarios, los cuales con mucho sacrificio pudo criar y brindarles todo lo que necesitan para ser alguien en la vida.
Ella se dedica al negocio de venta de joyas de plata en su mayoría y en una pequeña cantidad de oro, gran parte al contado y una pequeña parte a crédito.
Ella compra las joyas de la ciudad de Luque y las vende por la zona de Ciudad de Este. Comenta que por las noches está montando un pequeño negocio nocturno de comidas rápidas y venta de bebidas en su domicilio.
Ella pide este préstamo para poder invertirlo en la compra de bebidas varias para la venta, y de esa forma poder seguir con su trabajo y luchando por mejorar.

Additional Information
About Fundación Paraguaya
Fundación Paraguaya is a financially self-sustaining social enterprise that promotes entrepreneurship in urban and rural areas through microfinance, education programs, and more. Its focus on agriculture has helped many farmers boost their crop yields. And a number of other borrowers have taken out loans to start and grow social businesses that have helped deliver eyeglasses, medicines and other helpful services in their local communities.
Success!! The loan was 100% repaid
A loan of $975 helped Nancy to buy assorted drinks for sale.
13 months (Additional Information)
Monthly
Nov 20, 2013
Dec 24, 2013
Possible

Ended:

Sep 17, 2014