Check out other loans that are currently fundraising!
Dilrabo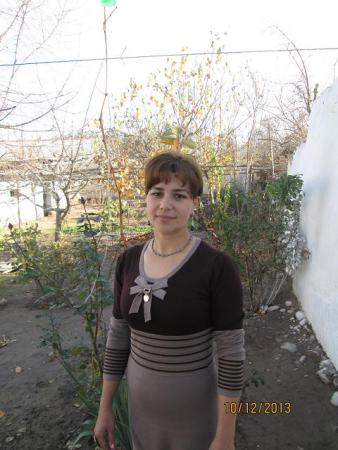 Dilrabo is a young married woman, aged 30. She lives in Bohtar. She has one small child. Her husband is working abroad to provide for the family. Dilrabo does not work anywhere, but she knows how to make beautiful Tajik dresses for women. She decided to use her skills and earn money this way. Dilrabo plans to take custom orders from home. To do this, she needs a sewing machine. She is going to buy two sewing machines and, with her mother, start sewing. However, she does not have enough in savings to make the purchase, so she applied for a loan.

Translated from Russian
View original language description ↓
Дилрабо молодая замужняя женщина в возрасте 30 лет, живет в районе Бохтар. У нее один маленький ребенок. Муж находится на заработках в чужих краях,чтобы обеспечивать семью. Дилрабо нигде не работает, но она умеет вышивать красивые таджикские платья для женщин. Она решила использовать свое умение и зарабатывать этим путем. Дилрабо планирует у себя дома принимать заказы на шитье. Для этого ей нужна швейная машинка. Она собирается купить две швейные машинки и вместе с матерью начать швейное дело. Однако ее собственного сбережения не хватает для осуществления этой покупки и поэтому она обратилась за кредитом.
Additional Information
More information about this loan
This loan is part of Humo's startup loan program targeting particularly vulnerable clients who live at subsistence and do not qualify for the standard loan due to lack of income from an existing business. This program offers clients up to a 4-month grace period on the loan. By funding this loan, you are supporting borrowers who have limited options to start and grow small businesses. This has the potential to alleviate the effects of poverty, significantly improving borrowers' incomes and their families' quality of life. 
About MLO Humo and Partners
MLO Humo and Partners is a microfinance institution in Tajikistan that aims to support vulnerable and underserved populations living in rural areas through financial and consulting services for small businesses. Kiva loans are used by groups and individual borrowers to start and grow businesses and build brighter futures for themselves, their families and their communities. This is especially important in Tajikistan, the poorest country in Central Asia, where more than two-thirds of the population lives below the poverty line.
Success!! The loan was 100% repaid
A loan of $650 helped Dilrabo buy a sewing machine to start a sewing business.
26 months (Additional Information)
Irregularly
Dec 13, 2013
Dec 19, 2013
Possible

Ended:

Sep 17, 2015