Check out some available loans that are similar to this one!
Margaret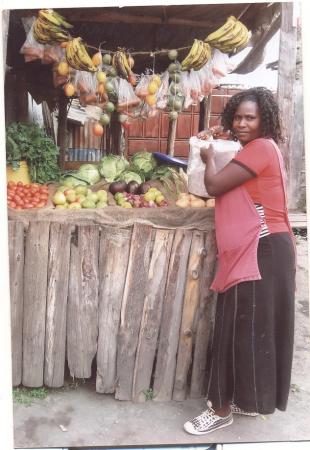 Margaret is a 34-year-old married woman. She has 1 child. She describes herself to be humble and trustworthy. She operates a green grocery and cereals shop where she sells groceries and cereals. She describes her biggest business challenge to be lack of a water storage facility. She will use the KES 20,000 loan to buy a water barrel to store clean water for domestic use. This will benefit the three members of her family. This will enable them access water easily. She hopes that in the future, she will expand her business. This is her first loan with SMEP DTM.
Additional Information
More information about this loan
This loan is a part of SMEP's loan program to promote clean drinking water in partnership with Water.org. Called WASH (Water, Sanitation and Hygiene), this program offers three loan products:
1)      Loans designed to increase access to water. This includes financing for water tanks, water connections, water kiosks, pumps, filters, dispensers and catchment systems.
2)      Loans for sanitation improvements. This includes financing for the construction of bathrooms, toilets, septic tanks, soak pits, pit latrines, disposal units and incinerators.
3)      Loans for the drilling and construction of boreholes, shallow wells and water towers. This also includes the establishment and improvement of water treatment plants and chemicals.
WASH loan products carry greater risk than typical Kiva loans because they are used to fund non-income generating assets (in most cases), and therefore will need to be repaid with other sources of income. This income may already be contingent on other loans held by loan recipients.
Success!! The loan was 100% repaid
A loan of $250 helped Margaret buy a water barrel.
8 months (Additional Information)
Monthly
Sep 9, 2013
Sep 28, 2013
Possible

Ended:

Apr 16, 2014