Check out some available loans that are similar to this one!
Batchimeg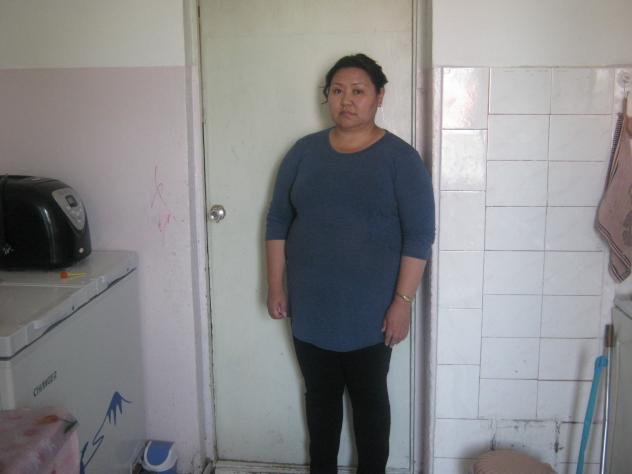 Batchimeg is 42 years old and lives with her husband and two children in Ulaanbaatar, the capital city of Mongolia. Batchimeg has been working as a project planner at an aviation company. Her husband is unemployed and looks after the children, who are second-year students in high school.

The family resides in an apartment. Since moving into the apartment, they have not performed any renovations, and over the years it has deteriorated badly. Batchimeg is requesting a loan of 7,000,000 MNT to buy vacuum-insulated windows, hardwood floors, fiberglass, wallpaper, and foam. Using those materials, her husband can make good renovations to their house. After the repair, the family will live in a comfortable and warm place where they will use less energy for heating.
Additional Information
More information about this loan
This loan is part of Credit Mongol's green loan program, which helps clients to purchase products for improving their heating and ventilation systems, reducing pollution and health problems caused by burning coal in the winter.
About Credit Mongol
Credit Mongol is the largest non-banking financial institution (NBFI) in Mongolia. Its mission is to contribute to the prosperity of Mongolians by providing high-quality, affordable and varied financial services to micro-entrepreneurs and small-to-medium-sized businesses. It prioritizes serving remote, rural populations that have typically lacked access to credit and other financial services. Uniquely, it offers solar panel loans to nomadic herders, most of whom live without electricity.
About Housing Loans
Many poor families cannot afford housing that meets their needs. When you make a housing loan on Kiva, you give people access to flexible capital to obtain or improve their homes. Better housing means better health, sanitation, and even educational outcomes for children. A house can also be much more for entrepreneurs who run businesses out of their homes. In this way, housing and small business loans on Kiva share a common purpose: to alleviate poverty and enable families to enjoy more stable lives.
About Mongolia
$5,900

$15,491,375

1,667.5
Expired
A loan of $4,200 helped Batchimeg to purchase vacuum-insulated windows, hardwood floors, fiberglass, and wallpaper.
26 months (Additional Information)
Monthly
Aug 22, 2013
Sep 28, 2013
Possible

Expired:

Oct 28, 2013