Check out some available loans that are similar to this one!
Kalerwe Tulla- Magidu Group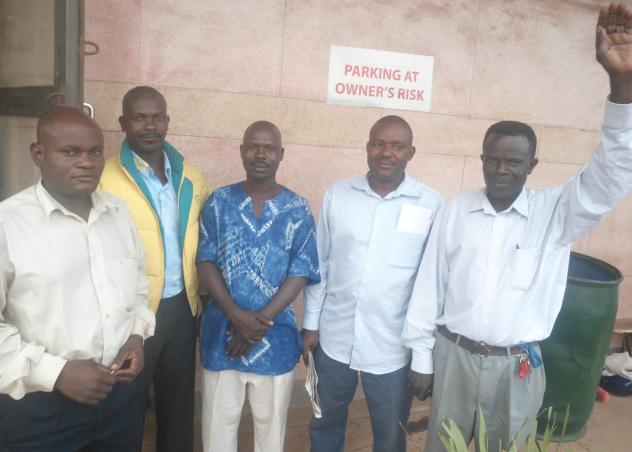 Magidu, a member of Kalerwe Tula Drivers' Association, is 58 years of age, married and has eight children who all attend school. He also takes care of three dependents because their parents are incapable of meeting their needs such as school fees and clothing among others.

Magidu drives a taxi to earn a living. He started this job 20 years ago after failing to find formal employment and yet he had to meet the growing needs of his family. Magidu primarily does town service transportation, that is, he works around the city and in rare cases he is hired to go to the countryside.

His major challenge is that, for the twenty years he has worked, Magidu has failed to purchase his own taxi, mainly because his employer pays him little money yet he has many responsibilities as a father. He therefore has approached Ugafode Microfinance Limited (MDI) to provide him with a loan to complete the sum needed for an old taxi that he will call his own.

Magidu's dream has always been to have his own taxi which will able to earn him higher wages than he gets from his boss, such that he can provide the best for his family.Thanks to Kiva lenders through Ugafode for making his dream come true.
Additional Information
This is a Group Loan
In a group loan, each member of the group receives an individual loan but is part of a larger group of individuals. The group is there to provide support to the members and to provide a system of peer pressure, but groups may or may not be formally bound by a group guarantee. In cases where there is a group guarantee, members of the group are responsible for paying back the loans of their fellow group members in the case of delinquency or default.
Kiva's Field Partners typically feature one borrower from a group. The loan description, sector, and other attributes for a group loan profile are determined by the featured borrower's loan. The other members of the group are not required to use their loans for the same purpose.
Success!! The loan was 100% repaid
A portion of Kalerwe Tulla- Magidu Group's $2,350 loan helped a member to complete the sum needed for a taxi.
8 months (Additional Information)
Monthly
Aug 7, 2013
Aug 18, 2013
Possible

Ended:

Mar 17, 2014