Check out some available loans that are similar to this one!
Gulshan's Group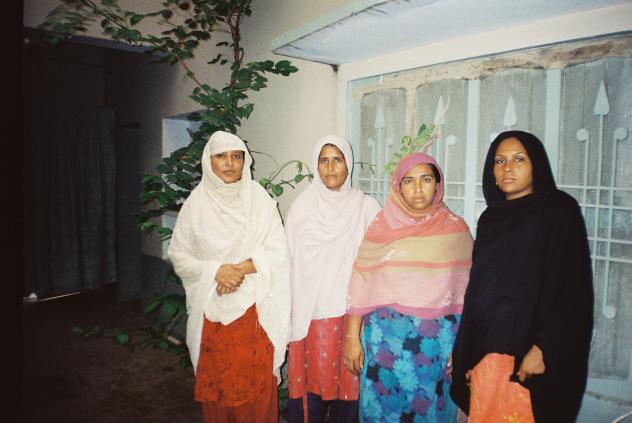 Gulshan baji, a housewife, has been married for 16 years to A., and she is the mother of seven children, four daughters and three sons. She has a two-room brick house. Her husband has been in the scrap work business for the last 10 years. Gulshan baji successfully completed her two loans from Asasah, a microfinance institute of Pakistan. ('Baji' is the Urdu term of respect for 'elder sister'.) Now she is applying for a loan for her husband's scrap business.


Gulshan baji's loan group has three more members. Nasreen baji wants a loan for her garment business. Nasreen baji would like a loan for her grocery shop. Nazia baji requests a loan for her business making decoration pieces.


The loan funds will be distributed among the group members, each of whom will invest in her own business. The members mutually guarantee one another's loans; if one member does not repay, the other members are responsible.
Additional Information
This is a Group Loan
In a group loan, each member of the group receives an individual loan but is part of a larger group of individuals. The group is there to provide support to the members and to provide a system of peer pressure, but groups may or may not be formally bound by a group guarantee. In cases where there is a group guarantee, members of the group are responsible for paying back the loans of their fellow group members in the case of delinquency or default.
Kiva's Field Partners typically feature one borrower from a group. The loan description, sector, and other attributes for a group loan profile are determined by the featured borrower's loan. The other members of the group are not required to use their loans for the same purpose.
Success!! The loan was 100% repaid
A portion of Gulshan's Group's $1,000 loan helped a member to expand their businesses.
14 months (Additional Information)
Monthly
Sep 2, 2008
Jul 27, 2008
Covered

Ended:

Dec 2, 2009