Check out some available loans that are similar to this one!
Milagros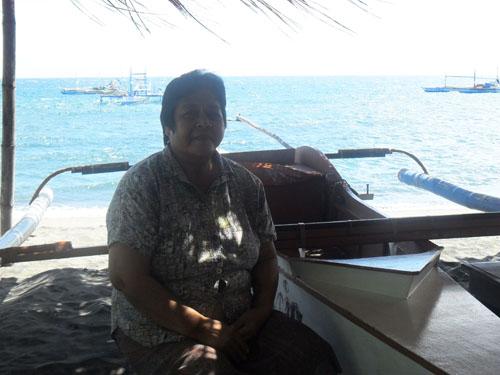 Milagros is 65 years old and single. She is a very hard working entrepreneur.

Milagros has a fish vending business in the Philippines, and has been in this business for 40 years.

She has requested a PHP 19,500 loan through NWTF to purchase more fish to sell in her fish stall.

In the future, Milagros would like to save enough money to expand her business.
Additional Information
More information about this loan
On Friday November 8, 2013, Super Typhoon Haiyan made its way through Southeast Asia, causing substantial damage to homes and businesses in areas of the Philippines. Given the state of devastation following this storm, borrowers living and working in these areas may have difficulty making repayments on their loans, thus making their Kiva loans higher risk. More information >>
About Negros Women for Tomorrow Foundation
Negros Women for Tomorrow Foundation, Inc. (NWTF) is a non-governmental organization established with an aim to help men and women achieve self-sufficiency, particularly in the province of Negros Occidental's low-income communities. The organization offers its clients a wide variety of products, including loans for micro-entrepreneurs, hospital income benefits, life insurance, accidental death benefits and more. Kiva lenders' funds will be used to expand the reach of these products to low-income urban and rural communities.
Success!! The loan was 100% repaid
A loan of $500 helped Milagros to purchase more fish to sell in her fish stall.
8 months (Additional Information)
Monthly
Feb 28, 2013
Mar 28, 2013
Possible

Ended:

Sep 17, 2013