Check out some available loans that are similar to this one!
India

Agriculture

Funding via Belghoria Janakalyan Samity

India

Agriculture

Funding via Belghoria Janakalyan Samity

India

Transportation

Funding via Belghoria Janakalyan Samity
Sani Maya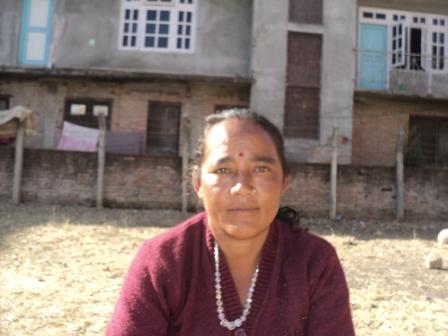 Sani Maya is a 45-year-old married woman with three children, ages 20, 22 and 23. In 2000, she established her goat raising business. Sani Maya sells goats and their milk in the local market. Sani Maya currently owns five goats. Working seven days a week and four hours a day, she supports her family.

Sani Maya has successfully repaid two loans from Patan BPW. This recent loan will be used to purchase baby goats for her business. In the future, Sani Maya plans to uplift the economic condition of her family. She thanks you for your support.
Additional Information
About BPW Patan
This loan was administered by Kiva's Field Partner, Patan Business and Professional Women. BPW Patan became Kiva's first Field Partner in Nepal in 2007. BPW Patan is continuing to operate after the serious earthquake which took place in Nepal in April 2015. Given the difficult circumstances borrowers and partners face post-natural disasters, these loans may therefore carry additional risk. BPW Patan operates throughout the Kathmandu Valley, offering microcredit, business training, and literacy classes to low-income women in both urban and rural areas. BPW Patan uses a group lending methodology, which not only allows women without collateral to access finance, but also provides members with a valuable support system. In addition to providing economic opportunities to its clients, BPW Patan seeks to empower Nepali women within their homes and communities. For more information about BPW Patan, visit the BPW Patan Partner Page and keep an eye out for new loans and borrower updates. Also, please consider joining the BPW Patan Lending Team to show your support.
Success!! The loan was 100% repaid
A loan of $250 helped Sani Maya to buy baby goats for her business.
14 months (Additional Information)
Monthly
Jan 28, 2013
Feb 22, 2013
Possible

Ended:

Feb 17, 2014