Check out some available loans that are similar to this one!
Guatemala

Clothing

Funding via FAPE

Guatemala

Retail

Funding via ADICLA

Guatemala

Retail

Funding via Fundacion Namaste Guatemaya
Erlinda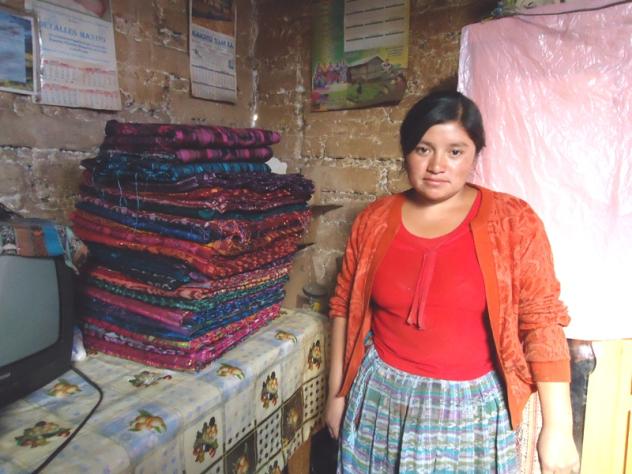 Ms. Erlinda is 23 years old, is a single mother who attended two years of primary education, and her son is currently in school. She is in the business of clothing sales, selling new and traditional women's clothing. She began this business by her own initiative and used her own capital, and she has been running this business now for five years.

She is asking for a loan that she will use to buy merchandise that would consist of skirts, blouses, sweaters, and other clothing items in order to improve her business and have a better position in life. She hopes to continue improving it, and to eventually have a big, well-recognized business.
La señora Erlinda es madre soltera, tiene 23 años de edad, cursó los 2 años de educacion primaria, tiene un hijo quien esta estudiando, se dedica al comercio a la venta de ropa típica nuevas para mujeres, inicio este negocio por iniciativa propia y capital propio, hasta el momento lleva 5 años de experiencia.

Solicita un préstamo que lo utilizara para la compra de mercaderías, consistente en cortes, blusas, suéteres, y otras prendas, esto con el fin de mejora su negocio y que tenga mejor posicionamiento. Espera seguir mejorando tener un negocio grande y reconocido.
Additional Information
About Asociación ASDIR
ASDIR (Asociación de Desarrollo Integral Rural - Association for the Development of Rural Communities) is a community-based organization that works to promote development in the villages and communities where it serves. It was founded in 1999 in the village of Nimasac, Totonicapán Department, by a handful of local men and women to support community projects and group loans. Today ASDIR has 5 offices across 3 departments (Totonicapán, Sololá and Suchitepéquez) serving more than 6,000 clients, most of them in rural communities.
Success!! The loan was 100% repaid
A loan of $650 helped Erlinda to buy merchandise.
14 months (Additional Information)
Monthly
Jan 16, 2013
Feb 9, 2013
Possible

Ended:

Aug 18, 2013