Check out other loans that are currently fundraising!
El Salvador

Agriculture

Funding via Apoyo Integral

Kenya

Agriculture

Funding via Kenya ECLOF

Kenya

Services

Funding via Yehu Microfinance Trust
El Progreso Group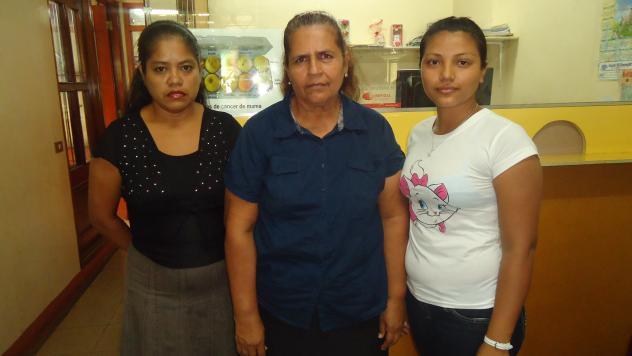 A group formed by three members. One of them is Xiomara, 33. She has two children and has been selling women's, men's and children's underwear for a year. She requests a loan to buy underwear for all ages and genders.

Xóchitl sells clothes and Avon products and Ana Julia has a sewing workshop.
Translated from Spanish
View original language description ↓
Grupo formado por tres socias una de ellas es Xiomara de 33 años de edad, acompañada con dos hijos se dedica a vender ropa interior de dama, caballeros y de niño desde hace un año solicita crédito para invertir en ropa interior para todas las edades y sexo, Xóchitl vende ropa, cosméticos de la Avon , Ana Julia tiene un taller de costura.
Additional Information
About ADIM
Located in Central America, ADIM is a small microfinance institution with a strong social focus. In the saturated microfinance market of Nicaragua, ADIM stands out for its emphasis on the holistic development of women as well as its provision of responsible financial services. Founded in 1989 by a small group of Nicaraguan women, this institution has remained true to its initial goal of providing its clients (90% of which are women) with an opportunity for economic growth, in addition to personal and professional empowerment. Supporting an ADIM borrower means contributing not only to the continued offering of the socially conscious services it provides, but also to the sustainable growth of a truly unique microfinance institution.
This is a Group Loan
In a group loan, each member of the group receives an individual loan but is part of a larger group of individuals. The group is there to provide support to the members and to provide a system of peer pressure, but groups may or may not be formally bound by a group guarantee. In cases where there is a group guarantee, members of the group are responsible for paying back the loans of their fellow group members in the case of delinquency or default.
Kiva's Field Partners typically feature one borrower from a group. The loan description, sector, and other attributes for a group loan profile are determined by the featured borrower's loan. The other members of the group are not required to use their loans for the same purpose.
Success!! The loan was 100% repaid
A portion of El Progreso Group's $650 loan helped a member to buy women's, men's and children's underwear.
6 months (Additional Information)
Monthly
Oct 29, 2012
Dec 1, 2012
Covered

Ended:

Apr 17, 2013