Check out some available loans that are similar to this one!
Paraguay

Retail

Funding via Fundación Paraguaya

Paraguay

Retail

Funding via Fundación Paraguaya

Paraguay

Retail

Funding via Fundación Paraguaya
Flor De Jakarey Group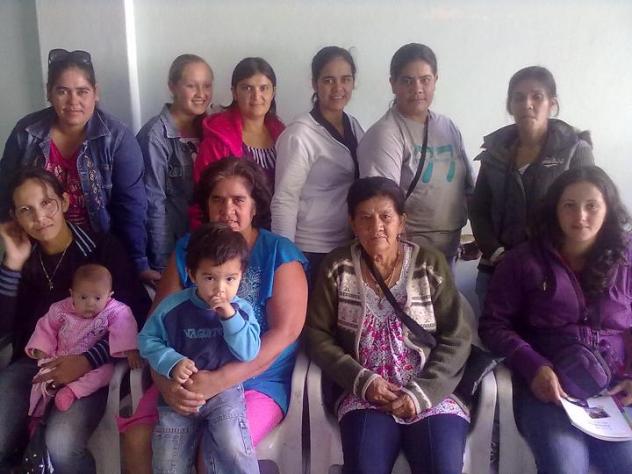 The women of this committee are from the city of Caacupé, where they strive to keep growing. The members are hardworking women who are extremely grateful to Fundación Paraguaya for the assistance they have received, which has enabled them to grow.



The group president, Sra. Zunilda, is married and has children. She sells cleaning products. Zunilda and her fellow group members engage in constant activities that help to encourage teamwork.



She is requesting a loan in order to buy supplies for making cleaning products, such as air fresheners, bleach, and other items. This will allow her to continue growing.
Translated from Spanish
View original language description ↓
Las mujeres del comité son de la Cuidad de Caacupé, donde ellas se esmeran por ir creciendo. Las señoras del comité son personas muy trabajadoras, ellas están muy agradecidas con la fundación porque están recibiendo ayuda y están creciendo.
La presidenta, la señora Zunilda, está casada y tiene hijos, ella se dedica a la venta de productos de limpieza. Ella junto con sus compañeras realiza constantes actividades y de ese modo fomentar la integración entre las compañeras.
Ella solicita el crédito para la compra de insumos para poder seguir haciendo sus productos de limpieza, como ser aromatizantes, cloro, y demás, y así seguir creciendo.
Additional Information
About Fundación Paraguaya
Fundación Paraguaya is a financially self-sustaining social enterprise that promotes entrepreneurship in urban and rural areas through microfinance, education programs, and more. Its focus on agriculture has helped many farmers boost their crop yields. And a number of other borrowers have taken out loans to start and grow social businesses that have helped deliver eyeglasses, medicines and other helpful services in their local communities.
This is a Group Loan
In a group loan, each member of the group receives an individual loan but is part of a larger group of individuals. The group is there to provide support to the members and to provide a system of peer pressure, but groups may or may not be formally bound by a group guarantee. In cases where there is a group guarantee, members of the group are responsible for paying back the loans of their fellow group members in the case of delinquency or default.
Kiva's Field Partners typically feature one borrower from a group. The loan description, sector, and other attributes for a group loan profile are determined by the featured borrower's loan. The other members of the group are not required to use their loans for the same purpose.
Success!! The loan was 100% repaid
A portion of Flor De Jakarey Group's $1,875 loan helped a member to buy air fresheners, bleach, and other supplies used for making cleaning products.
8 months (Additional Information)
Monthly
Oct 31, 2012
Nov 26, 2012
Covered

Ended:

May 17, 2013