Check out some available loans that are similar to this one!
Bayarbaatar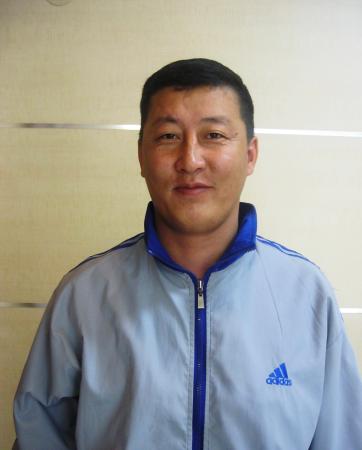 Bayarbaatar, 33, is a married man who works at the State Emergency Organization with his spouse. His family lives with his mother in her small apartment in the local district of Ulaanbaatar, Mongolia.

He needs 2,000,000 MNT to purchase construction materials to renovate his mother's old apartment. If he does the construction work, his mother will be very happy with him. He wants to create better, more comfortable, living conditions for his very old mother.
Additional Information
About Transcapital
Transcapital is one of the leading non-bank financial institutions (NBFI) in Mongolia. Through 12 branches, it serves mainly urban and semi-urban microfinance clients, including a growing number of migrants in the capital city of Ulaanbaatar. Of its clients, almost 68% are women and 60% live in ger districts, settlements made up of houses and traditional Mongolian felt tents that lack basic infrastructure.
About Housing Loans
Many poor families cannot afford housing that meets their needs. When you make a housing loan on Kiva, you give people access to flexible capital to obtain or improve their homes. Better housing means better health, sanitation, and even educational outcomes for children. A house can also be much more for entrepreneurs who run businesses out of their homes. In this way, housing and small business loans on Kiva share a common purpose: to alleviate poverty and enable families to enjoy more stable lives.
About Mongolia
$5,900

$15,491,375

1,378.0
Success!! The loan was 100% repaid
A loan of $1,475 helped Bayarbaatar to renovate his mother's old apartment.
14 months (Additional Information)
Monthly
Sep 22, 2012
Oct 26, 2012
Possible

Ended:

May 17, 2013