Check out some available loans that are similar to this one!
Ecuador

Food

Funding via VisionFund Ecuador

Ecuador

Food

Funding via VisionFund Ecuador

Ecuador

Food

Funding via Cooperativa de Ahorro y Credito Mujeres Unidas (CACMU)
Laura María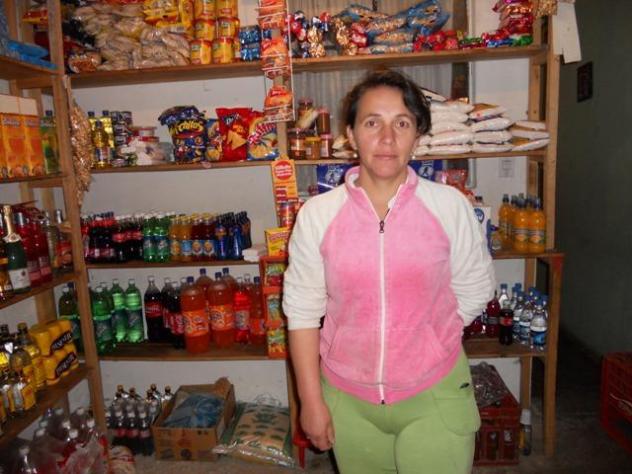 Laura has belonged to La Merced communal bank for eight years. She lives in the neighbourhood of the parish of Santa Ana in Cuenca, a place surrounded by mountains that make for some beautiful landscapes. The weather is cold but the people's hearts are warm. The inhabitants work mainly in trade, animal husbandry, and agriculture. They still uphold the culture and traditions of their forefathers. Laura is thirty-seven years old, married, and has four children, aged 16, 12, 9, and 6. The oldest two go to secondary school and the youngest two go to primary school in the neighbourhood. Her husband is an employee in the private sector, and they own the house they live in thanks to their hard work. Laura started her shop seven years ago. She works every single day of the week without a fixed schedule and, since she is very keen on developing her business, she started a bakery four months ago. She bakes various products. She will use the loan to buy ingredients such as flour, eggs, butter, sugar, etc. in order to bake bread and make this new business of hers grow. Her goal is to own a bigger bakery and to buy the machines she needs.
La Señora. Laura forma parte del banco comunal La Merced hace 8 años, vive por los alrededores de la parroquia de Santa Ana en Cuenca, lugar que se encuentra rodeado de montañas lo cual nos regala hermosos paisajes, su clima es frió pero el corazón de su gente es muy cálido, trabajan en diferentes actividades en especial el comercio, cría de animales y la agricultura, aun mantienen la cultura y tradiciones que un día sus padres les inculcaron.

La Señora Laura tiene 37 años, es casada y en su unión conyugal ha concebido 4 hijos de 16, 12, 9 y 6 años de edad, sus dos primeros hijos estudian en el colegio y sus dos últimos hijos estudian en una escuelita de la comunidad. Su esposo labora como empleado privado, la casa en la que viven es el fruto del trabajo conyugal.

Doña Laura hace 7 años tiene una tienda en donde trabaja de domingo a domingo sin un horario fijo y como es una mujer emprendedora hace 4 meses puso una panadería en donde elabora varios productos.

Su crédito lo va a invertir para la compra de harina, huevos, mantequilla, azúcar, etc. para la elaboración del pan y crecer en este negocio que hace poco inicio.

Su meta es tener una panadería más grande y seguir incrementando maquinaria que le hace falta.




Success!! The loan was 100% repaid
A loan of $1,100 helped Laura María to buy ingredients to bake with.
8 months (Additional Information)
Monthly
Sep 26, 2012
Nov 1, 2012
N/A

Ended:

Apr 17, 2013