Check out some available loans that are similar to this one!
Paraguay

Retail

Funding via Fundación Paraguaya

Paraguay

Retail

Funding via Fundación Paraguaya

Paraguay

Retail

Funding via Fundación Paraguaya
Armando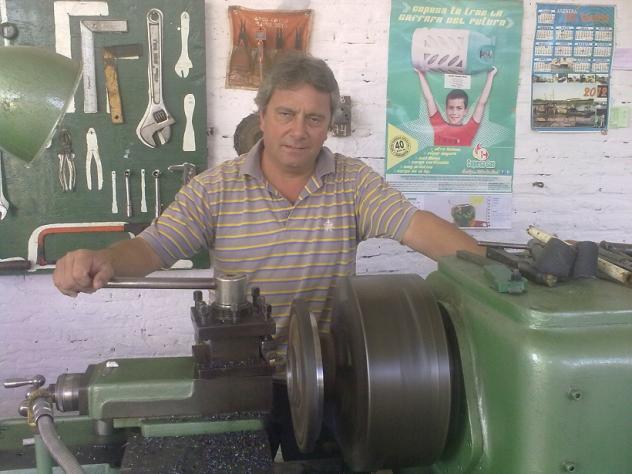 Armando's from the city of Pilar. He has a lathe metal shop, an activity he's been in for 20 years. He's married and has two children who are the reason he strives for. He's a very hardworking person with good references. He's has several transactions with the Fundación already and he also relates that thanks to his hard work he gives his family everything he can so that they will lack nothing. He's asking for the loan to invest in his business with the purchase of materials like iron rods to continue working and filling orders.
Translated from Spanish
View original language description ↓
El Sr. Armando es de la ciudad de Pilar, tiene un taller de tornería y se dedica a esta actividad hace más de 20 años, está casado tiene 2 hijos, quienes son su razón de lucha.
Es una persona muy trabajadora, con buenas referencias tiene varias operaciones ya con la fundación, además de eso nos cuenta que gracias a su arduo trabajo da a su familia todo lo que puede para que no pasen por necesidades.
Solicita el crédito para invertir en su negocio en la compra de materiales, como ser varillas de hierro, con lo cual podrá seguir trabajando y cumpliendo con sus pedidos.

Additional Information
About Fundación Paraguaya
Fundación Paraguaya is a financially self-sustaining social enterprise that promotes entrepreneurship in urban and rural areas through microfinance, education programs, and more. Its focus on agriculture has helped many farmers boost their crop yields. And a number of other borrowers have taken out loans to start and grow social businesses that have helped deliver eyeglasses, medicines and other helpful services in their local communities.
Success!! The loan was 100% repaid
A loan of $800 helped Armando to buy iron rods.
15 months (Additional Information)
Monthly
Aug 20, 2012
Sep 19, 2012
Covered

Ended:

Sep 22, 2013