Check out some available loans that are similar to this one!
El Salvador

Clothing

Funding via PADECOMSM

El Salvador

Clothing

Funding via CrediCampo

El Salvador

Clothing

Funding via CrediCampo
Jose Leonel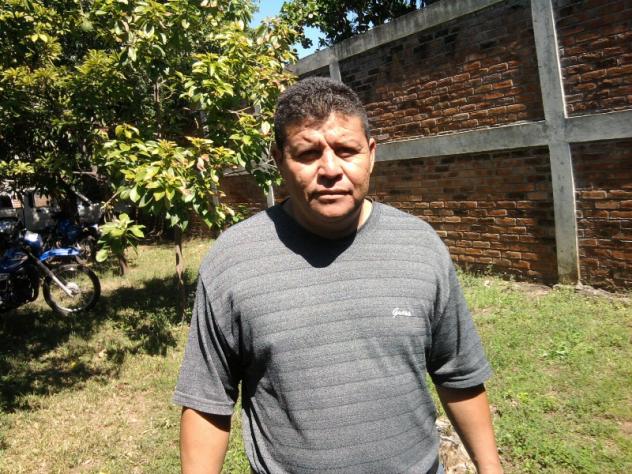 Update on Jose Leonel
Jose is requesting a new loan to invest in new merchandise like pants, shirts, cell phones, and other merchandise that he buys in Panama. He manages to get the lowest prices in this country. By doing so he is able to have a greater margin of income from his sales.

With the previous loan he managed to improve his business by increasing his inventory. This allows him to offer his customers a better variety. His sales have increased, which allows better expenses for the family's living conditions.
Jose, está solicitando un nuevo préstamo para poderlo utilizar en la inversión de nueva mercadería como pantalones, camisas, celulares, y otros mercadería que compra en Panamá, pues en este país logra conseguir los precios más bajos para poder tener un mejor margen de ganancia en sus ventas.

Con el préstamo anterior logró mejorar su negocio aumentando el inventario, ya que esto le permite ofrecer a sus clientes una mejor variedad, sus ventas han aumentado permitiendo que mejor gastos de la condición de vida para su familia.


Previous Loan Details
José is a truck driver. He lives with his wife and 4 children who are 15, 12, 10 and 3 years old. He supports his family by the earnings he receives from traveling in his truck within the country. Currently he is asking for a loan in order to buy corn for resale, distributing it to some nearby... More from Jose Leonel's previous loan »
Additional Information
Concurrent and Successive Loans
Our Field Partners often work with borrowers over a series of loans as the borrowers build credit, take out bigger loans, and expand their businesses. In order to make it easier for our Field Partners to post loans for borrowers who have been listed on Kiva before, we allow them to post successive and concurrent loans for their Kiva borrowers. This means that our Field Partners are able to post a borrower's second, third, etc., loan on Kiva without having to re-enter all of the borrower's information.
This borrower has been listed on Kiva before, so you'll see an updated loan description, as well as excerpts of the original descriptions from earlier loans. Most borrowers take out loans consecutively, meaning that they receive a second loan after having repaid the first. However, sometimes our Field Partners give out concurrent loans, allowing borrowers to take out one primary loan and a secondary "add-on" loan along with it. These "add-on" loans are typically smaller than the borrower's primary loan and serve a different purpose. Because Field Partners can now post loans as successive and concurrent loans, you will be able to track borrower progress over time and see the various ways a borrower is working with our Field Partners through funds from Kiva's lenders.
Expired
A loan of $1,050 helped Jose Leonel to buy pants, shirts, cell phones.
22 months (Additional Information)
Monthly
Jul 9, 2012
Jul 31, 2012
N/A

Expired:

Aug 30, 2012
This photo was used before for a previous loan for Jose Leonel. It was first posted on Kiva on Dec, 2011.
Learn More