Check out other loans that are currently fundraising!
Shahida's Group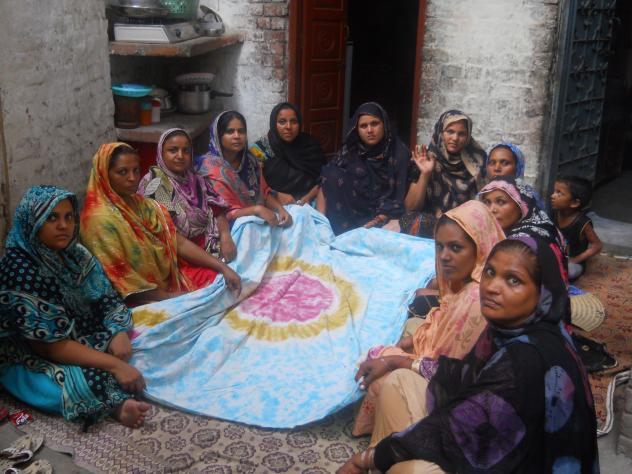 Shahida sells clothes for profits. She purchases a variety of clothes from wholesale market and sells them to her community clients to financially support her family.
Her husband does a job for a low income. Shahida has given birth to a son and a daughter. Both of them are illiterate and remain at home.
She has applied for a loan from Kiva partner Asasah for further expansion of her clothes selling business. With the loan investment she will buy larger variety of clothes, which will help cut her purchasing and traveling costs and improve her sales.
Additional Information
More information about this loan
Asasah offers products that are customized for its Muslim clients. This Murabaha loan is structured as an interest free loan. Asasah purchases goods for its borrower and charges them a markup or fee. For more information on Islamic microfinance, please click here.
This is a Group Loan
In a group loan, each member of the group receives an individual loan but is part of a larger group of individuals. The group is there to provide support to the members and to provide a system of peer pressure, but groups may or may not be formally bound by a group guarantee. In cases where there is a group guarantee, members of the group are responsible for paying back the loans of their fellow group members in the case of delinquency or default.
Kiva's Field Partners typically feature one borrower from a group. The loan description, sector, and other attributes for a group loan profile are determined by the featured borrower's loan. The other members of the group are not required to use their loans for the same purpose.
Success!! The loan was 100% repaid
A portion of Shahida's Group's $1,750 loan helped a member to buy clothes for her clothes selling business.
13 months (Additional Information)
Monthly
Jul 20, 2012
Jul 27, 2012
Possible

Ended:

Aug 8, 2013